'Halo' is about Depeche Mode and their 1990 album 'Violator' – a landmark record and is beloved by fans.
Eventually selling 7.5 million copies, 'Violator' gave the British band the critical acclaim they finally deserved and spawned classic tracks such as 'Personal Jesus', 'Enjoy The Silence', 'Policy Of Truth', 'World In My Eyes', 'Halo' and 'Waiting For The Night'.
Produced by the band and the influential studio guru Flood, 'Violator' has been referenced as a hugely groundbreaking body of work by countless musicians and DJs, such was its impact as a progressive fusion of electronic, rock, dance and pop styles.
This period in the band's history also found them working with now long-time collaborator Anton Corbijn to create iconic artwork, photography and videos for the album and its associated singles. The band were even at the centre of a riot in Los Angeles when tens of thousands of fans arrived for an album-signing session.
'Halo' goes behind the scenes of Depeche Mode's 'Violator' era – a biography and oral history from those who were there in the studio, working behind the cameras, producing sleeves, appearing in the videos, support acts, tour managers, publicists and, of course, the fans.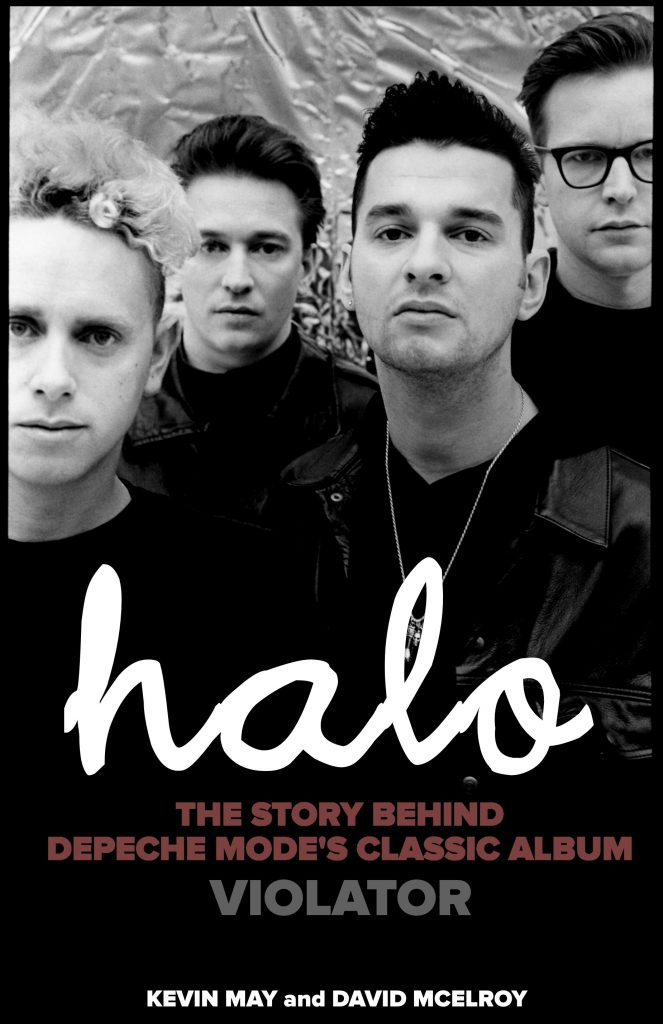 The book is written by Kevin May and David McElroy and will be published in September 2022, through Grosvenor House Publishing.
It will be available from Amazon and other online stores, in both print and digital formats.