Here's our co-author Kev's Memento Mori review…
Since the mid-1990s, anticipation of a new Depeche Mode studio record could more or less be placed into a number of camps.
There are those who believe the band can do no wrong, with everything that is put out likely to warmly be received, regardless of the quality of what has come along previously. Perhaps call them the "soundtrack to my life" collective.
At the other end of the appreciation spectrum, many will be hardwired to dislike any new material the band creates because 1) they believe everything since Alan left has been shite, so why will this be different goddammit or 2) they think being contrarian to the devoteeverse is cool/fun to wind them up.
And then there are those who sit somewhere in the middle, hoping for a solid spread of decent songs and, equally, nothing overwhelmingly disappointing as a whole.
After the somewhat average ('Going Backwards', 'So Much Love' and 'Cover Me' being the standout tracks) and intense last long-player, 'Spirit' in 2017, late-2022's announcement of a new album in 2023 would've seen the traditional camps form quickly and the usual deluge of positivity/negativity ramp up as release day approached.
And after the customary scramble (and a lot of genuine anger this time over prices and the dreaded dark hand of Ticketmaster's "dynamic" pricing strategy) for tour tickets following the album announcement, conclusions would've been drawn without a note being heard other than the 'Ghosts Again' single in February (video here).
But this time has felt different, most fans would agree.
A six-year gap between the albums (the longest period in the band's history without any new material) has not muted fans (and ex-fans, as many often call themselves) ability to get excited or dismayed ahead of Memento Mori's release.
What is different this time is that the band has changed beyond what anyone could've imagined when rumours first surfaced in early 2022 that a new album was in the works.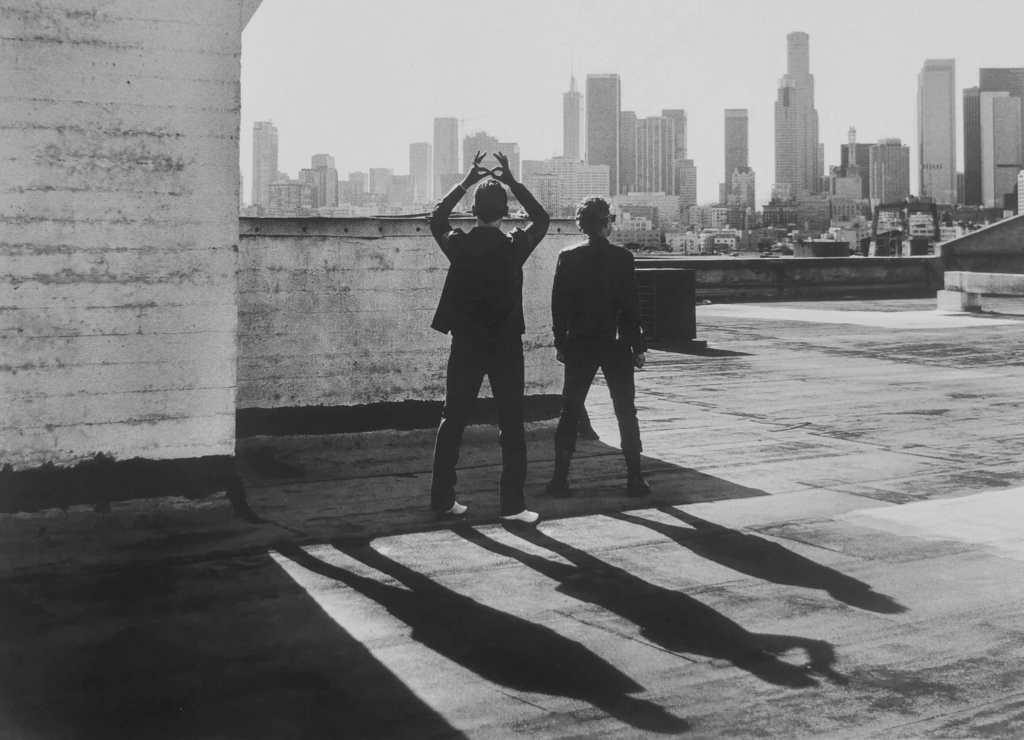 Structurally, emotionally, perhaps even strategically – the sudden and early death of founding band mate Andy Fletcher in May 2022 has not only turned Depeche Mode into a two-man entity but given fans a chance to ponder their own mortality and that of the band (and its remaining members as individuals).
That's a fairly strange and dark set of circumstances for fans to find themselves in, despite the inevitable excitement of a 2023 (and probably 2024) tour to look forward to.
With this unsettling backdrop, 'Memento Mori' is entering the Depeche Mode catalogue unlike any other album in the band's history, even the first post-Vince Clarke and Wilder albums or the 'Violator' follow-up, 'Songs Of Faith And Devotion'.
And, of course, the title of the album has done nothing to shift the fairly disconcerting feeling that surrounds the 2023 incarnation of Depeche Mode.
As a result, 'Memento Mori' will always be a curious, complex and powerful record, for many reasons, with plenty of ingredients thrown in for those wanting depth, nostalgia and, yes, some very good songs.
'Spirit' was the album when the boys appeared to have got very angry about a lot of things in their world, whereas now they are reflective, unsure of what comes next (presumably for them as people as well as a band) and pondering what many of life's challenges mean.
The almost universal joy that greeted the arrival of the single 'Ghosts Again' (track three on the album), with its poppy vibe, catchy melody and major chords, was well-founded but the song was not – let's be very clear – a signal of what was the following on the long-player.
'Memento Mori' has a theme – make the most of life as death can be just around the corner – and, despite the timing, was mostly written during the 2020 and 2021 lockdowns, rather than as a lament to the passing of Fletch.
Martin Gore and David Gahan have spoken at length in interviews about recording the songs that they wrote (five for Gore on his own; four for Gore and Richard Butler of Psychedelic Furs fame; one for Gahan with Peter Gordeno and Christian Eigner; and a further one for Gahan with Eigner and the production team of James Ford and Marta Salogni) took place in California after Fletch's death.
The timing and the title will ensure that 'Memento Mori' never escapes its poignant legacy in the years to come.
Even with Ford returning at the helm (alongside Italian producer Salogni), 'Memento Mori' sounds remarkably different to its predecessor 'Spirit'.
It's both bigger and lighter throughout, buoyed by the use of live recorded strings on some songs and more intricate electronic melodies, presumably, from Gore's expansive synth collection.
The crunchy guitar licks have not disappeared from the arsenal of sounds but they are not as perhaps bluesy or overwhelming as they were on previous albums, especially 2013's 'Delta Machine'.
Inevitably, much will be made of the crisp synth work that appears on a number of tracks, not least 'Wagging Tongue', which in some respects is the most Vince Clarke-sounding song that Depeche Mode have made since, well, Clarke left and is a rare Gore-Gahan co-write.
The track also has a heartbreaking "watch another angel die" repeated throughout – a phrase that many will no doubt assign some meaning to.
Standout tracks include 'My Favourite Stranger', written by Gore and Butler, featuring a 'Behind The Wheel'-esque repetitive chord structure overlaying the synths and a fairly angry but subtle guitar hook.
'Soul With Me' is a solo Gore vocal and one of his strongest performances in decades, yet it is a wonderful chorus, with a breathtaking chord change as he sings "and I'm taking my soul with me", which sets it apart as a highlight of the album.
The aforementioned live strings are most prominent on the reverb guitar-laden 'Don't Say You Love Me', 'Before We Drown' and 'Always You' – the latter song saved by the orchestral arrangement.
Although the guitar work is generally rather subtle on 'Memento Mori', Gore does get to go full-on Slash on 'Never Let Me Go' and adds a tremendous backing vocal to an otherwise simple and average song.
Album opener 'My Cosmos Is Mine' is a bizarre beast of a song that works within the context of what follows, with Gore doing his utmost to bring his angelic voice A-game to the track as Gahan croons about what he doesn't want (mind, space-time, world, staring at his soul, etc).
The album's trickiest moment comes in the bizarrely titled 'Caroline's Monkey', which may sound like a Cocteau Twins title for a song but is actually a very average (despite the catchy 1980s synthy bassline) and very familiar-feeling 21st-century Depeche Mode album filler track. It's a shame as the other Gore-Butler songs – including 'Ghosts Again' – are good tracks and worthy of inclusion on any of the six albums over the last two or so decades.
'People Are Good' (rather than 'people') has Gahan in full croon mode ("gooooood") and manages to combine a very simple melody with some clever percussion speeds, although the middle eight/bridge doesn't quite work.
The final song, 'Speak To Me', is arguably the best closer since 'Clean' on 'Violator', with a funereal atmosphere and pace, more of the strings and an unsettling fuzzy beat to play the listener out.
'Memento Mori' is undoubtedly the strongest Depeche Mode record since 'Exciter' in 2001, perhaps since 1997s 'Ultra'.
And the album arguably has more atmosphere than the Ben Hillier-produced trio of 'Playing The Angel', 'Songs Of The Universe' and 'Delta Machine' combined.
That said, continued mentions of atmospheres do not necessarily mean there is a sense of over-production on 'Memento Mori' – on the contrary, in fact, many of the songs feel rather retro from a sound and melody perspective and, for the first time in decades, Depeche Mode songs feel like they have been allowed to breathe, rather than fester.
Gore, Gahan, the production team and the co-writing partners should be proud of the record. It arguably captures the current mood within the band and fanbase beautifully, although – as noted before – all the songs were written before Fletch's passing.
'Memento Mori' is a fitting tribute to the circumstances that its creators found themselves in during the songwriting period (COVID) and what sadly followed with the death of their bandmate.