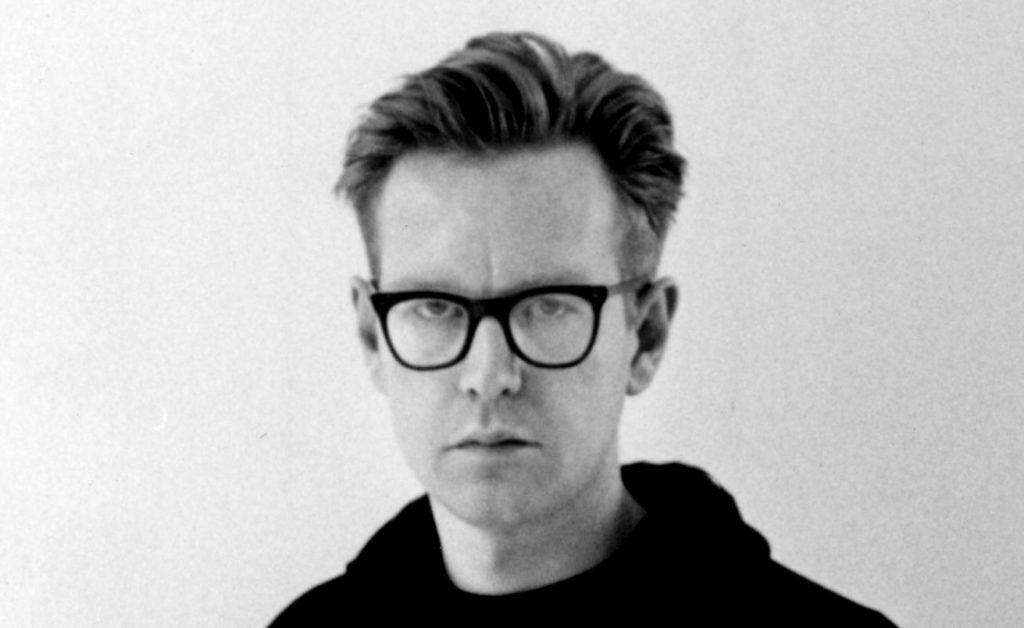 Andy Fletcher, one of the founding members of Depeche Mode and the band's backbone, has passed away.
The 60-year-old, known universally as "Fletch", had been married to Gráinne since 1993 (they had been together for many years before) and they have two children, Megan and Joe.
Originally a bass player, Fletch and schoolmate Vince Clark dabbled in music under the name No Romance In China until they met Martin Gore in 1980 in Basildon, where Fletch moved from his birthplace of Nottingham.
Now all playing synthesisers, the trio created a new band Composition Of Sound, with Vince on lead vocals and writing the songs.
They met Dave Gahan in late 1980, famously after hearing him sing David Bowie's Heroes at a school, igniting a four-decade-plus journey that continues to this day under the name Depeche Mode.
Fletch's passing at the youthful age of 60 is devasting for his family, friends and everyone associated with the band – with the fanbase and fellow musicians pouring onto social media to share their condolences and shock.
It will be difficult for many fans to contemplate that a member of their beloved band has actually passed away, not least after the narrow escape that Dave faced in the mid-1990s.
Fletch was seen by many as the glue that kept the band together through countless tough periods, whether it was mediating between bickering factions or ensuring the other members tried to keep it together for the sake of whatever they were doing at the time (especially during the recording of Ultra in 1996 and 1997).
Often maligned for not being a musician of note (like Alan Wilder) or a songwriter (like Martin), Fletch was instead the band member who coordinated everything else that comes along with operating a hugely popular band.
It is often forgotten that Depeche Mode did not have a manager per se until Jonathan Kessler was formally appointed to oversee things in the mid-1990s – until Fletch worked closely with the likes of Daniel Miller, JD Fanger, Andy Franks and others at Mute records to oversee the business operations of the group.
He did so while still playing every show they played (apart from a few dozen gigs at end of the dreaded Exotic Tour in 1994, when he returned home early to deal with mental health issues), a testament to his character and desire to still be involved in the performance aspect of Depeche Mode, something that he seemingly still loved doing.
In later years, once the burden of management was left to others, Fletch turned his attention, as years between albums increased, to running his own label (Toast Hawaii – named after an apparent favourite dish of his from the band's recording days in Berlin), a restaurant in North West London and DJing at clubs around the world.
He was still ever-present during the recording of every Depeche Mode album, right up until 2017's Spirit, and was always happy to chat with fans after shows or at other events.
Fletch's most recent official engagements included attending the premiere of the Spirits In The Forest film in London and, along with Dave and Martin, being inducted (virtually) into the Rock N Roll Hall Of Fame in November 2020.
There are many who feel that Fletch was unfairly maligned over the years for his non-musical role in Depeche Mode. His passing is obviously extremely different from when Vince and Alan left the band in 1981 and 1995 respectively, as the vitally important jigsaw piece – the spirit of the band, if you will – at the centre of one of music history's most important and influential groups cannot be replaced.
Depeche Mode fans will miss his infectious chuckle, his ability to keep Dave and Martin on track or apart, his bananas, his omnipresent black-rimmed specs and for always knowing what Depeche Mode are meant to be.
RIP Fletch.
Sincerest condolences to family, friends and everyone associated with Depeche Mode from us on the Halo book team. x
We'll leave things here with these two clips:
Fletch, Dave and Martin during the induction ceremony for the Rock N Roll Hall Of Fame…
And an interview Fletch did alongside Daniel Miller in 2016…