Faithful And Devoted could be about any band, not just Depeche Mode.
The book's author, Jenna Rose Robbins, could have been a Nirvana fan (another of 1993's high-profile acts), or a follower of Smashing Pumpkins, Blur or Pearl Jam.
The premise could also be the same – young, slightly obsessive fan heads off to Europe to follow her chosen idols for a few weeks; gets into a few scrapes; learns a lot about herself along the way; and, for the most part, has a great time.
This is the scenario that many of us have either dreamed of or have experienced in some way over the years.
(I caught four gigs in seven days during the chilly UK December of the Devotional Tour in 1993. Rather disappointingly, they were nowhere near as incident-packed as the trio of gigs in the earlier scorching Spanish summer for Robbins)
Still, Faithful And Devoted is centred on Depeche Mode and one fan's wonderful recollection of a jaunt across the Iberian peninsula.
The fact that the American author's trip coincides with the infamous Songs of Faith and Devotion-era Depeche Mode, rather than, say, Delta Machine-era Depeche Mode, gives you a bit of an idea as to where some of her adventures go.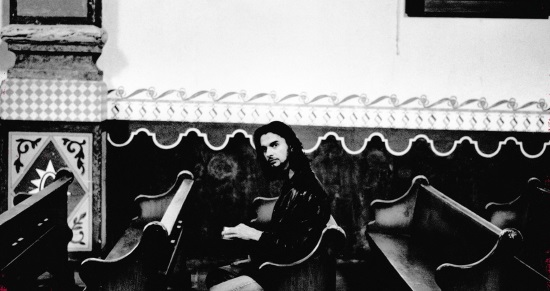 As Johnny Black later wrote in Q magazine in 1998, Depeche Mode, in 1993 and 1994, were spearheading the "most debauched tour ever".
But a note of warning: readers who are expecting a warts-and-all exposé of the shenanigans that went on should put their desire for gossip to one side – Robbins has penned a much more important and heartfelt piece of work than that.
Sure, you'll read about her alcohol-fuelled exchanges with Alan Wilder (her youthful adoration increases with each gig and meeting), Dave Gahan's champagne-swilling and Martin Gore's hypnotic dancing at techno clubs.
But this isn't really a book about how she plotted and contrived (with her Spanish pen-pal) to meet Depeche at their notorious after-show parties (with one being a particularly wild and memorable night at a nightclub in Madrid following their gig at the city's bullring).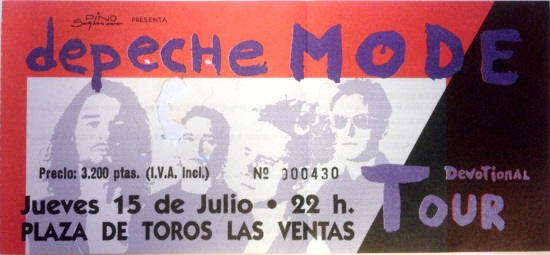 Instead, Robbins has cleverly used Depeche Mode and the three gigs in Spain (starting at Pontevedra, ending five days later in Barcelona) to be the background narrative for other things.
She covers growing up, leaving home, the relationship with her parents (in particular, her father), the expectations and experimental phases of being young, travelling and being in a new country, and of course, being a fan of a band.
Robbins is a terrific storyteller (as well as a shining example of why keeping a detailed journal can be so rewarding, especially at that age) and manages to balance the Depeche Mode elements with the personal elements of her tale extremely well, alongside being funny, nostalgic and poignant in equal measures throughout.
Some fans will read Faithful And Devoted through rose-tinted spectacles, perhaps remembering fondly the era when Depeche Mode were certainly wilder, infinitely more accessible and, well, young (the third item on this link is TimeOut's review of the same gig in Madrid).
Yet everyone grows up (including Robbins and her idols).
Her book is a snapshot of a young person's life – when we begin to understand what matters and what doesn't, with Depeche Mode being a soundtrack to it all.
Many thanks to Robbins for the advance review copy of her book.
Faithful And Devoted is available on Amazon in both print and Kindle formats.