Halo – The Story Behind Depeche Mode's Classic Album Violator will be published on Friday, August 5, 2022.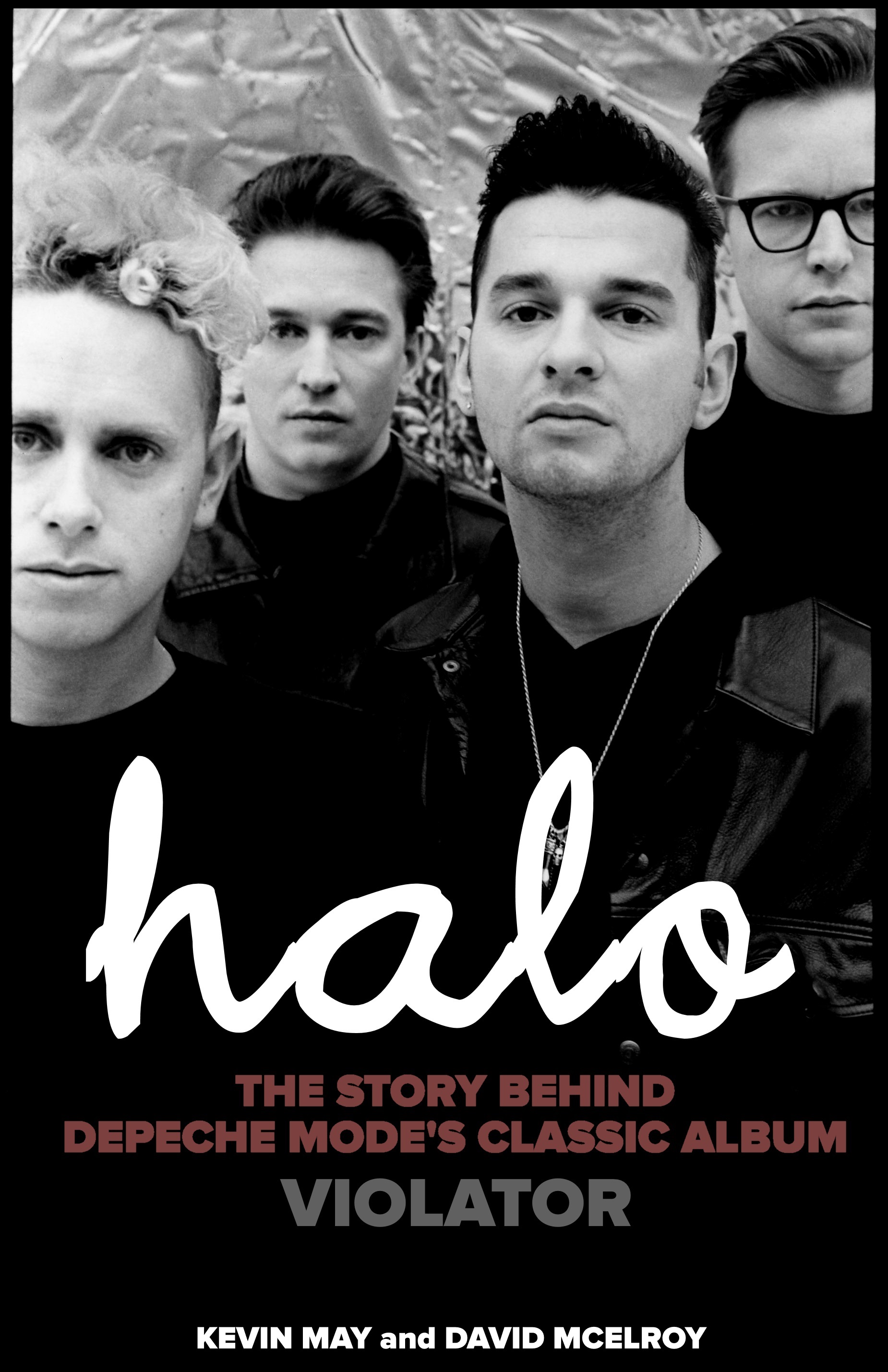 The book is an oral history of the career-defining album and era for electronic pioneers Depeche Mode, stretching from August 1989 upon the release of the first single Personal Jesus to November 1990 and the end of the World Violation Tour.
Written and published by Kevin May and David McElroy in association with UK-based Grosvenor House Publishing, Halo features interviews with those who had key roles during the making of Violator and the subsequent tour.
David and Kevin also hear from those involved in the iconic artwork of the album and its single releases, videos, publicity and other figures associated with the band before, during and after Violator's release in March 1990.
Each of the book's eight chapters includes a first-hand account of the era from fans ("Devotees", as they came to be known), exclusive photographs and a detailed timeline of an extraordinary period in the British band's history.
Those sharing their stories include Francois Kevorkian, Steve Lyon, Andy Franks, Roberto Baldi, Pino Pischetola, Nils Tuxen, Paul Kendall, Richard Bell, Richard Smith, Pam Heffer, Angela Shelton, Gareth Jones, Neil Ferris, Bruce Kirkland, Billie Ray Martin and many more.
Halo will be available in paperback print and e-book formats.
Pre-order details and a list of online retail outlets where Halo will be available will be shared ahead of the August 5 publish date.
David and Kevin, commenting on the release of Halo, remark: "We're both thrilled and excited to be releasing Halo. We've tracked down and interviewed a wide range of figures involved in this remarkable era for Depeche Mode, from engineers and musicians in the studio at the time, to publicists, support bands, designers and even extras from some of the videos.
"This oral history is for fans and general music lovers who are curious about how a masterpiece was created. It's an opportunity to learn first-hand from many of those involved in the making of Violator, in their own words, how this seminal album was made, marketed, toured and the impact it had on music and fans.
"This book has been a long time in the making, delayed by life, injury, a pandemic, work and all sorts, so we're extremely grateful to those who have given us their patience to complete proceedings!"
Stay tuned for more details.
Pictured below: David and Kevin, pictured at the London press screening of the Anton Corbijn-directed Spirits In The Forest (review here), Depeche Mode's feature-length moving charting the 2017-2018 world tour and the experiences of six fans.