It is perhaps, sadly, rather rare these days for music fans to get the opportunity to listen to an album in its entirety.
Especially without any distractions.
We are more used to the recommendation-led world of Spotify, or short bursts of just one track from a band via YouTube.
We often listen whilst doing something else (working, exercise, cooking, helping with the kids' homework 🙂 ), but the opportunities to absorb a body of music when the only task is to, well, listen are increasingly uncommon.
And thus Classic Album Sundays was born – a regular event in London where a well known LP (yes, a long-player) is debated and then played on a kick-ass sound system.
Thrilled to announce I will be taking part in the next event when, you guessed it, Violator takes its bow.
The three-hour session takes place on Sunday 1st March at Brilliant Corners in London's East End.
You can find out more and buy tickets here.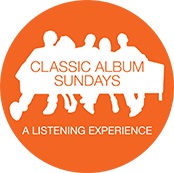 Some background as to how the Classic Album Sundays concept came about and an video interview with its founder, Colleen "Cosmo" Murphy.