It is perhaps an illustration of the passion (devotion) that fans hold for Depeche Mode that everything they create often seems to inspire simple words such as "love" or "hate".
"I LOVE Ultra…", "I HATE anything after 2005…", "I LOVE everything, seriously EVERYTHING, that Depeche Mode do…", "I HATE live drums…", etc, etc.
This polarising process of describing their output has intensified as Depeche have got older, perhaps in part because their supposed "glory years" have moved further back in time.
Every single, every album, every video, every tour, every piece of artwork, creates what those in the UK would call the so-called Marmite effect: many fans either love it, or they hate it.
But, still, those that have consistently applied the latter to their beloved band's output over the years will still buy the records, catch the band on tour and, of course, have an opinion and want to debate it.
It's how devotees roll.
The well-worn phrase that many fans use to describe their devotion  – "soundtrack to my life" – means they have the right to expect something exciting, perhaps different or something thought-provoking from Depeche Mode, something that will lurk in the background for the next chapter in their lives.
So, therefore, to follow that simplistic narrative to describe Depeche's 14th studio album: there is helluva lot more to love than hate with Spirit.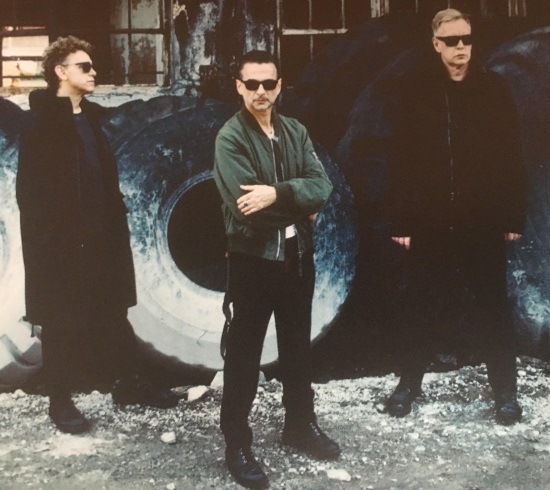 Spirit is not an easily accessible album – but one guesses that it is probably not trying to be.
Whereas 1985's supposed "dark album" Black Celebration retained, in many parts, a pop sensibility to it, Spirit's bleakness in terms of songs and atmosphere feels deliberate.
There is a curious contrast between the vast majority of Depeche's work, where the subject matter was inward-looking and left to the reader's own interpretation (primary songwriter Martin Gore rarely discusses his lyrics), to Spirit, an album with a sizeable number of tracks where the boys have turned their attention to the world again.
Depeche Mode have talked in interviews about how the album and the world view-type content came about as they saw the "mess" the world was descending into over the last few years – and this was before Donald Trump in the US and issues such as Brexit.
For a band that has spent large swathes of the previous 34 years since their last "political" album, Construction Time Again in 1983, examining life's extremely personal mysteries such as love, loss, sex and religion, turning to issues that affect everyone else is an interesting move.
Whatever the motives for it, Gore and Gahan 's (who pens four of the songs on Spirit, including a co-writing credit with Gore) sudden rise of fury is clearly the most obvious new element to the angry Depeche in 2017.
Interestingly, February's single Where's The Revolution is, lyrically, perhaps the weakest of the political tracks on Spirit, almost having a too obvious a flow to the prose.
In fact, Gore's usual subtlety is missing in a lot of his songs on Spirit – but this is generally not to their detriment, again reflecting the change in emphasis on what is bugging the now-55 year old.
Perhaps finding some personal redemption (the word had to creep in somewhere!), after kicking the booze and having a new, young family again, Gore has now set his sights on other things.
And there is, furthermore, a remarkable intensity to the songs that he sings – remember, this is the same chap who wrote and sang Somebody who is now, in his familiar tone, telling us on Fail:
Our souls are corrupt
Our minds are messed up
Our consciences bankrupt
Oh, we're fucked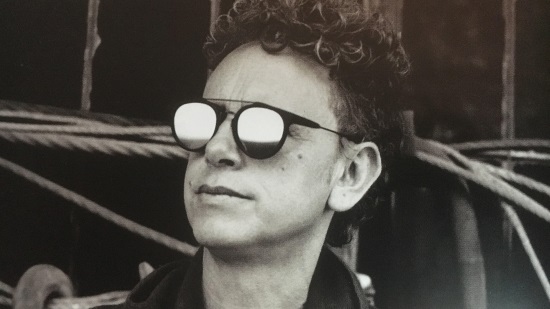 Gahan's songs, again, continue to show signs of someone who is increasingly comfortable with his new(ish) role of putting pen to paper – a maturity that started with Spirit predecessor Delta Machine, through the bluesy work of mid-Mode project Soulsavers, to now.
Suffer Well (on Playing the Angel) and Should Be Higher (from the aforementioned Delta Machine) had been relative high points – but Gahan has hit a purple patch of sorts on Spirit with Cover Me and Poison Heart.
Whether Gore and Gahan's ramblings would have worked with Ben Hillier, the studio wonk behind Playing The Angel, Sounds of the Universe and Delta Machine,  is an interesting question around the creation of Spirit.
Hillier's production (if there's another Marmite figure in the world of later-year Depeche, Hillier is it) gave Depeche's songs space, not least because lyrically they needed it, but also possibly due to the collective vibe what they were trying to achieve at the time.
Spirit has a sonic intensity, almost claustrophobic feel to it, even in the musically sparse moments, which clearly comes from the much-anticipated new production team, led by one-half of Simian Mobile Disco, James Ford (Arctic Monkeys, Florence & The Machine), with Matrixxman and Kurt Uenala on engineering duties.
Maybe details will emerge as the merry-go-round of promotional interviews take place, but it will be interesting to learn how much direction Ford and co were given, in terms of what atmosphere the band wanted, or whether it was his interpretation of the songs and his own general mood. Or a mixture of both.
Regardless of the motivation, Ford's involvement has certainly created a very different Depeche, matching the change in lyrical focus.
It's not an easy album to listen to.
Much has already been made of the album's first track, Going Backwards, arguably the best opening song to a Depeche long-player since Barrel Of A Gun on Ultra, and certainly a highlight generally of the intervening 20 years.
In a way, Going Backwards is the blueprint for how many of the songs on Spirit work – brooding, initially, with subtle melodies then giving way to a big sound in the final third.
Ford, perhaps with a nod to his dance music routes, understands the need for a slow build, a hesitation, before a final burst of intensity.
On some tracks it is more obvious, such as Going Backwards, Where's The Revolution and You Move.
There is probably a case to be made for the Gore-Gahan co-penned You Move being one the dirtiest sounding and lyrically suggestive Depeche tracks since World In My Eyes on Violator – a sign that, despite their well-documented differences, there's potentially more to explore with a direct collaboration.
How much of the final output is down to the production's team musical ideas or work on atmospheres is, again, rather intriguing.
On some tracks, Ford's previously mentioned technique saves what could have been fairly straightforward songs musically, such as Poison Heart and the most "synthy" song on the album, No More (This Is The Last Time).
The three tracks that perhaps neither songwriting intensity or studio kung fu come to the fore are The Worst Crime, Eternal and Poorman. They are, unfortunately, the Get Right With Me of the Spirit album, in that they stand out for being average, modern Depeche songs.
Still, alongside Going Backwards, two other tracks stand out: So Much Love and Cover Me.
The former is an up-to-date Depeche barnstormer (hey, over 100 bps!) with an obvious raising of the glass to the back catalogue, especially A Question Of Time.
It will no doubt be an even bigger (in all sense of the word) song when the band hit the road in a few months.
Cover Me, written by Gahan and touring musos Peter Gordeno and Christian Eigner, is a standout track on Spirit.
Whoever suggested Ford have a play with a slide guitar and, apparently, teach himself overnight how to master it deserves a pat on the back.
A second pat should also go to the person who came up the chord change on the guitar and the inclusion of strings that gives the song a series of sonically satisfying yet breath-taking moments.
The still much-missed former-bandmate Alan Wilder (the Depeche forums will debate this forever) would surely appreciate the atmosphere that band and Ford have created with this song. It is one of the best in the Depeche arsenal of slow tracks since Home on Ultra.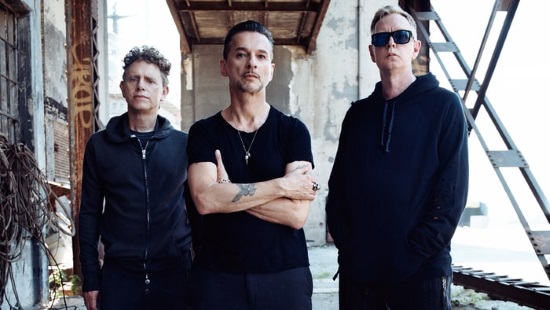 The new studio squad deserves a lot of credit for what they have managed to create with Spirit.
And so do Gore and Gahan for spreading their wings lyrically.
The album, in some respects, will (inevitably) disappoint some fans because it doesn't have an inkling of the pop genius of old (Construction Time Again, Some Great Reward, Violator), nor does it have the obvious flow or accessibility of an Ultra or Playing The Angel.
Spirit has a depth and overall moodiness to it that Depeche have not achieved since Songs Of Faith And Devotion.
This is not to say that, as a body of work, Spirit comes close to that 1993 bucketload of dark intensity. It doesn't.
It is a very grown-up album, both in its outlook and production.
The minimalist nature of many of the songs will put some fans off, yet Ford and his team's creativity and expertise in gradually layering a song to create something that perhaps would not have been obvious in the first few minutes is clever.
It also means that many people might not "get" Spirit on the first few listens, nor will they truly appreciate the textures (subtle or otherwise) in many of the songs until they play it very loud, alone (in the tub with a glass of wine seems like a perfect spot!).
In places, Spirit literally booms with a force and potency of noise around a room. This is perhaps where Spirit will eventually be appreciated.
Sure, Depeche could always do with writing a few more upbeat, dynamic tunes – something new apart from So Much Love for the tens of thousands of fans to shake their devoted backsides to when they see the band on tour this year.
But this is a different era. This is a more thoughtful and angry and reflective Depeche Mode.
The Exciter album in 2001 was an appreciation of love and a request for longing.
Spirit is the complete opposite, and it is yet probably the best Depeche Mode album since then.
It seems, as the 21st century has developed, Depeche have managed to book-end their role in it perfectly.
Many fans will say Spirit makes them angry for lots of reasons, of course (back to the passion discussion), but the anger that Depeche are trying to create is about their view of the world.
Though far from being a perfect record, Depeche have certainly managed to shift our impressions of them and should be applauded for sharpening our minds a little.
Forget love and lust for a little while – we've all got bigger fish to fry, including our perceptions of what Depeche Mode should and can be.
7/10.
Footnote:
Depeche Mode held a launch party in Berlin on 17 March, where they played Going Backwards, So Much Love, Cover Me and Where's The Revolution from Spirit.
Watch out a slightly reworked and terrific performance of World In My Eyes: