Away from the excitement of us publishing Halo last week, Depeche Mode are back with a tour to support the release of the new album Memento Mori in 2023.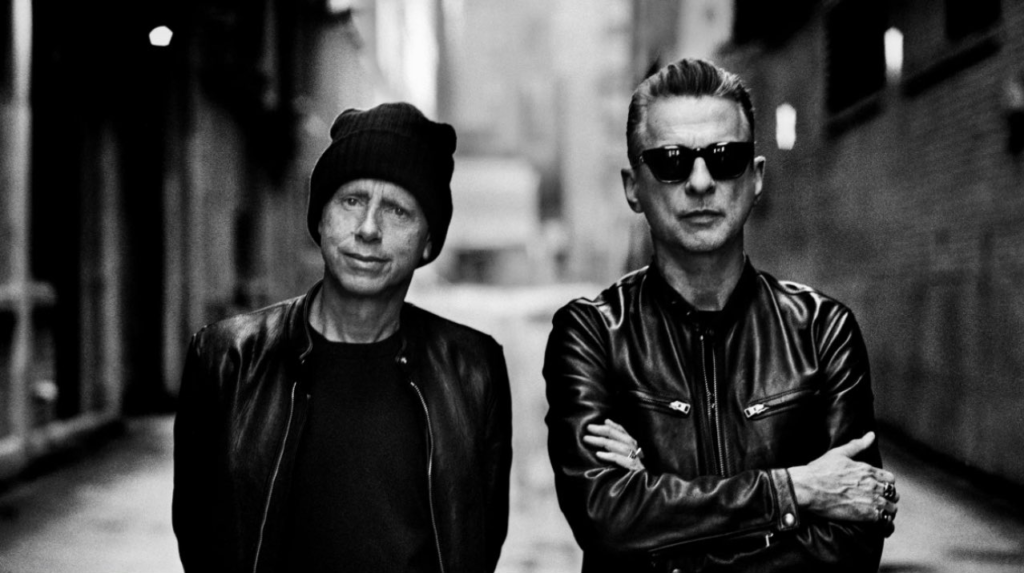 The press conference in Berlin today follows weeks of speculation amongst fans and teases from the band on social media, including a photo of Martin gore and Dave Gahan in a studio and, recently, footage of various bits of equipment.
The album and tour will be the first for Depeche Mode since the sudden and sad passing of founding member and bandmate Andy Fletcher in May this year.
The two-piece will be joined by long-standing touring comrades Peter Gordeno and Christian Eigner for the series of dates.
Memento Mori, the title of the new album and a Latin phrase meaning "Remember You Must Die", will be released in March 2023 and was recorded in Martin's studio in Santa Barbara and in Los Angeles, with the final round of production work being carried out in New York over the coming months.
Artwork and new "branding" is being created by the band's visual collaborator for over 35 years, Anton Corbijn, and James Ford is returning for his second round of production duties with the band following his work on Spirit.
The songs were written over the last few years. The band had already planned to begin recording over the summer of 2022 before Fletch's untimely death raised questions over the future of Depeche Mode.
Depeche Mode last hit the road in 2017 and 2018 after the release of the Spirit album and, although the COVID-19 pandemic had a significant impact on the touring plans of most groups worldwide, 2023 will coincide with the now traditional four/five-year hiatus from any activity by the band.
Co-author David McElroy published a review of every gig on the Spirit Tour for his Almost Predictable Almost blog, penned either by himself or fellow fans (including co-author Kevin May).
Confirmed dates for the Memento Mori Tour:
March 23 – Sacramento
March 25 – San Jose
March 28 – Los Angeles
March 30 – Las Vegas
April 2 – San Antonio
April 5 – Chicago
April 7 – Toronto
April 9 – Quebec City
April 12 – Montreal
April 14 – New York
May 16 – Amsterdam
May 20 – Antwerp
May 23 – Stockholm
May 26 – Leipzig
May 28 – Bratislava
May 31 – Bordeaux
June 2 – Barcelona
June 4 – Dusseldorf
June 6 – Dusseldorf
June 9 – Madrid
June 11 – Bern
June 14 – Dublin
June 17 – London
June 20 – Munich
June 22 – Lille
June 24 – Paris
June 27 – Copenhagen
June 29 – Frankfurt
July 4 – Lyon
July 7 – Berlin
July 12 – Rome
July 14 – Milan
July 16 – Bologna
July 21 – Klagenfurt
July 23 – Zagreb
July 26 – Bucharest
July 28 – Budapest
July 30 – Prague
August 2 – Warsaw
August 6 – Tallinn
August 8 – Helsinki
August 11 – Oslo